I'd like to personally take some time to wish a huge congratulations to all of the same-sex couples in England and Wales who will FINALLY marry today. It has been a long, tedious fight, but we've finally made it and I can't wait to see social media explode with same-sex marriage photographs.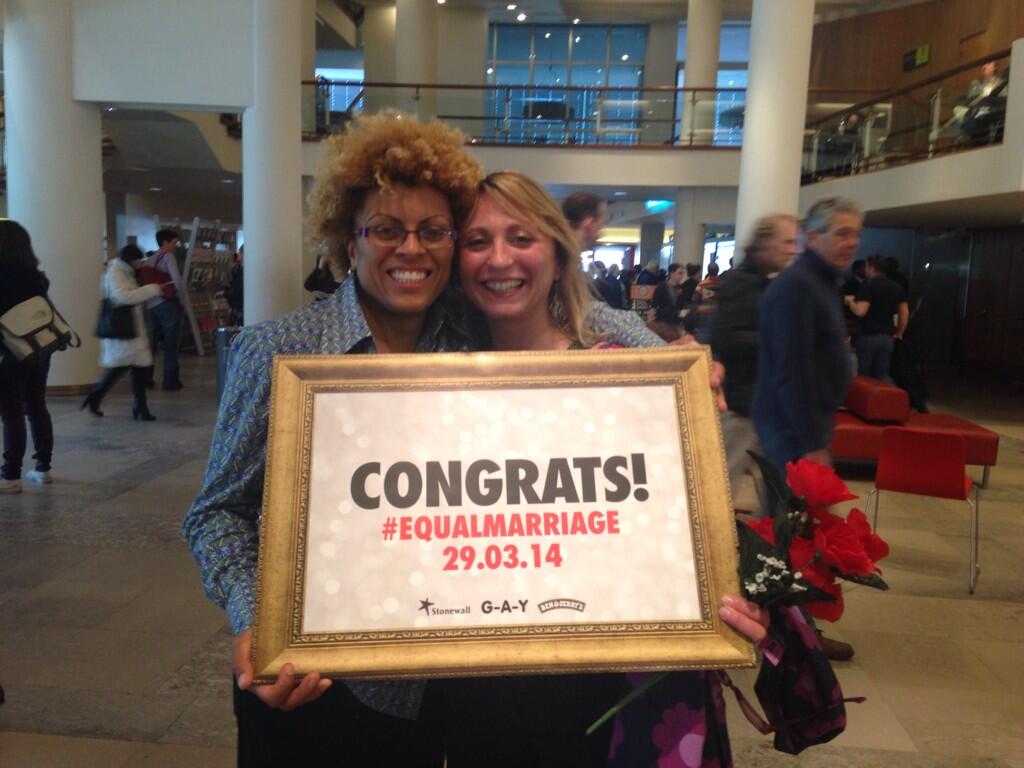 As I said before, it has been a hard battle, but it's now great to know that if and when I find someone I want to spend the rest of my life with, I can do so legally and without judgement or oppression from our Government. It's not a secret that I have major problems with the UK Government and the Monarchy, but for today i'm letting all of that slide because without them supporting us (fake support or real) it wouldn't have happened.
Stonewall have been releasing these amazing images as part of their campaigns to celebrate. I think they so beautiful and will go down in history, just like today. Although, that sad, you still have the odd nutter expressing their disgust, and of course, their disgust is met with threat and violence (see below)
However, these stupid, uneducated comments will not cloud over today's monumental success. I say let them have their time at keyboard bashing and we'll continue to celebrate!
To all LGBT people who read this, I want to say once again, congratulations on us finally getting to this point in LGBT history. We bloody well deserve it, so lets celebrate!